CHICAGO BEARS: 3 BIG TAKEAWAYS FROM 40-20 WIN OVER WASHINGTON COMMANDERS

CHICAGO BEARS 3 BIGGEST TAKEAWAYS FROM 40-20 WIN OVER WASHINGTON COMMANDERS – Greetings football fans. Welcome back to our NFL coverage here at Godzilla Wins.
Before I begin my latest reactionary piece about the Bears' recent outing, I would like to offer my condolences to the family of Dick Butkus, who recently passed away on Thursday.
Whenever there is a discussion about some of the greatest players that played for this storied franchise, Butkus is usually at or near the top of the list.  He was a ferocious linebacker that struck fear in the hearts of his opponents. And he racked up numerous accolades during this nine-year career.
But as tenacious as he was on the gridiron, the Hall-of-Fame linebacker also had a softer side off the field. In retirement, Butkus enjoyed success in multiple endeavors, including broadcasting, acting, and as a celebrity endorser as well. Mr. Butkus was 80 years of age.
May he rest in paradise.
Now, on with the discussion about the Bears' recent outing against the Commanders. They entered their Week 5 matchup as 6.5-point underdogs.
Given the fact they were winless through their first four games and had not won a game in almost a full calendar year, I cannot blame the odds-makers for that decision.
For the second straight week, the Bears got off to a hot start. This time, they led by a 27-3 margin at halftime. But just like last week's game against the Broncos, Washington's offense came to life in the second half and they outscored Chicago 11-0 in the third quarter.
For Bears fans, this had to be a sense of "here we go again." Fortunately, the Bears made enough plays down the stretch and came away with a much-needed 40-20 victory.
Here are a few notable takeaways from Chicago's first win of the 2023 season.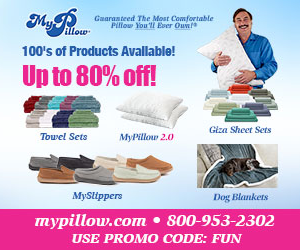 Chicago Bears' Much-Maligned Defense Held Its Own
The Bears' defense has been nothing to be overly excited about this season as the unit ranks near the bottom of the league. But against Washington, this unit played with a chip on its shoulder.
In the first half, Chicago limited Washington to just 84 yards of total offense. Sure, things got a bit scary when the home team started moving the ball down the field with relative ease coming out of halftime.
But there would not be a late-game collapse like we saw last week. Overall, the defense forced two turnovers and recorded five sacks. To put that number in perspective, this unit had just two sacks through the first four games.
While there is still room for improvement, it was the best performance of the season by this unit, thus far. Here's to hoping they can continue to play at a high level.

Showing The OC Some Love
Through the first few games of the season, the offense was a train wreck. However, that trend has changed for the better over the last two weeks.
For the second straight game, Fields looked like a different quarterback. He had some nice stats, which I will touch on in a bit. But the narrative goes beyond the stat sheet.
Against the Commanders, you could see Fields going through his progressions. He was decisive about where he wanted to go with the football. And if something was not there, he wisely threw it away instead of forcing the issue or taking a sack.
I am sure Bears fans also noticed that Luke Getsy dialed up a few designed run plays for Fields. This kept the opposing defense honest because they had to respect Fields as a running threat.
There were even a couple of plays where the center snapped the ball too high. In those instances, Fields turned those sequences into positive plays.
Getsy made all the right calls this week. Since he receives criticism when the team's offense has a subpar performance, he deserves some of the credit when this unit plays well.
Justin Fields And DJ Moore Torch Commanders Defense
When the Bears drafted Fields two-and-half years ago, they were hoping he would become a transcendent quarterback. Those hopes had not come to fruition coming into this season. Not even close.
Fields had his first 300-yard game against the Broncos last week. Due to the inconsistent play of this team in nearly every phase of the game, it was reasonable to wonder if what we saw last week was an aberration or a sign of things to come.
Once again, Fields got off to a hot start, completing nine of his first 13 pass attempts for 156 yards and two scores in the first half. While he did cool off somewhat in the second half, he finished the game 15-for-29 for 282 yards and four touchdowns. Over the last two games, Fields has thrown eight touchdowns and just one interception.
Meanwhile, DJ Moore is heating up as well. Moore had eight receptions for 131 yards and one touchdown last week. He followed up that outing with an even better performance on Thursday night. Moore finished the contest with eight catches totaling 230 yards to go along with three touchdowns.
A two-game sample size is not indicative of what may happen going forward. But if Fields and Moore continue to duplicate what we have seen over the past two weeks, the team's future could be a bright one.