CHICAGO BEARS: 3 BIG TAKEAWAYS FROM 31-28 LOSS TO DENVER BRONCOS
CHICAGO BEARS: 3 BIG TAKEAWAYS FROM 31-28 LOSS TO DENVER BRONCOS – Happy Tuesday football fans. However, for those of you who root for that team located in the Windy City, this is yet another disappointing week, to say the least.  
The team's scoring production dipped through the first three games of the season. And even though the Bears were playing against a Denver Broncos team that lost by a whopping 50 points last week, the Bears were still 3.5-point underdogs at home.  
Last week, I predicted that the Bears would find a way to lose this game. Little did I know how prophetic those words would be. Denver got on the scoreboard first with a touchdown. But instead of folding like a lawn chair, Chicago showed some life in just about every phase of the game.  
With the offense humming along like a well-oiled machine — or so we thought — the Bears led this contest by 28-7 early in the third quarter. I cannot speak for anyone else, but I strongly believed there was too much football left to play to get overconfident about what was transpiring.  
As expected, the Broncos produced two scoring drives to close the gap to 28-21. Then the Broncos' defense forced a turnover, courtesy of a sack that allowed them to tie the game at 28.  
On the ensuing possession, the Bears' offense stalled in Denver's territory, turning it over on downs. The Broncos capitalized on Chicago's miscue with a field goal to take a 31-28 advantage. Still, the Bears had one last opportunity to somehow salvage the disaster that had taken place. Sadly, the game ended on yet another turnover, providing the road team with an improbable 31-28 victory. Here are the biggest takeaways from yet another loss for the Chicago Bears.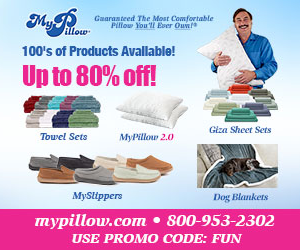 Bears Offense Was A Thing Of Beauty…. Through The First Three Quarters Anyways
Chicago's offense produced a total of 47 points through the first three games. But for three quarters, this unit looked unstoppable. The ground game was better than average as Chicago racked up 171 rushing yards, averaging 5.5 yards per attempt. Khalil Herbert led the way with 103 yards on 18 carries.  
DJ Moore had an over/under prop bet of 46.5 yards coming into this contest. He had eight catches for 131 yards and one touchdown.  
.@justnfields with a DIME to @idjmoore 😮‍💨

📺: #DENvsCHI on CBS pic.twitter.com/tQtrjPHMQv

— Chicago Bears (@ChicagoBears) October 1, 2023
This was Moore's best game of the season thus far. Cole Kmet also caught seven passes totaling 85 yards to go along with a pair of touchdowns.  
Overall, you could not have asked much more from this unit. Although the offense played well for most of the afternoon, the ending result is what everyone will remember, which is unfortunate. 

Matt Eberflus Made The Right Call
The Broncos just reeled off 21 consecutive points. And the Bears were faced with a fourth-and-one at the Broncos- 18-yard line. Given the fact that Denver had scored 21 consecutive points, Matt Eberflus opted to go for it.  
As everyone knows, the Broncos' defense stopped Khalil Herbert, allowing Denver to take over on downs. Last week, I criticized Eberflus for his inability or possibly unwillingness to make in-game adjustments. This time, I must go in the other direction with my assessment of the head coach.  
The Bears had run roughshod over Denver's defense all afternoon. With that in mind, going for it seemed like a no-brainer. It is one of those scenarios where if the decision pans out in your favor, you are a genius, but if does not, then you become the scapegoat.  
Simply put, Eberflus made the right call, but perhaps he could have dialed up a different play in that situation.  
Justin Fields Had A Day To Remember
Justin Fields has been an average quarterback at best in his third year with the team. Additionally, both Fields and the offense had put up some very pedestrian numbers, averaging just 250 yards per contest. 
Against the Broncos, though, Fields looked like a franchise quarterback for a day. He completed his first 16 passes, which set a franchise record. Fields finished the first half with 231 yards and three touchdowns. Again, you could not ask for much more than that.  
Unfortunately, games are not won/lost in the first half, or even through three quarters. With the Bears nursing a 28-21 lead the Broncos called a perfectly executed blitz that resulted in a sack and forced fumble that was returned 35 yards, tying the score at 28 apiece.  
After Denver reeled off 24 straight points, the Bears still had a chance for redemption. The last two offensive players were an intentional grounding penalty followed by an interception, that sealed the victory for the road team.   
The fourth quarter has been the worst quarter in Fields' career. He has completed just 58.4 percent of his passes while throwing nine touchdowns and 13 interceptions. Furthermore, his quarterback rating is 64.6.  
Fields must do at least two things going forward. First, continue to string together solid performances. In his 30 games with the Bears, this was his FIRST 300-yard game.  
Second, he must improve his decision-making in clutch time. If he is successful on both fronts, the Bears have found their franchise quarterback. If he doesn't. the quarterback carousel will continue for a team that cannot seem to get the right player at one of the most important positions in the sport.