Chicago Bears: 3 Big Takeaways From 31-26 Loss To Lions
CHICAGO BEARS: 3 BIGGEST TAKEAWAYS FROM 31-26 LOSS TO LIONS – Greetings and salutations, Bears fans.  Unfortunately, this week's recap centers around the Bears letting another game slip through their grasp.
First, what if I said that Justin Fields played solid in his first game back after being on the shelf with a thumb injury for four weeks? Second, what if I told you that the defense played well enough (for the most part) to force three interceptions?
Lastly, what if I told you that your team – despite having a 3-7 record – had a double-digit lead late in the game? If you are being honest with yourself, you probably thought that the Bears were on their way to pulling off a stunning upset on the road, given the fact that the Detroit Lions are one of the hottest teams in the league right now.
But alas, the team formerly known as The Monsters of the Midway, found a way to lose a game that was all but gift-wrapped to them. Even if you are a diehard fan, you must be shaking your head following this epic late-game collapse.
We have a lot of things to unpack this week. So, without further delay, here are the biggest takeaways from the Bears' 31-26 loss to the Detroit Lions.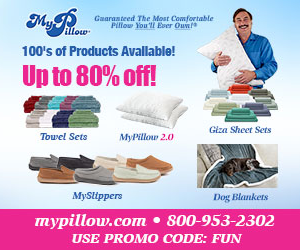 Takeaway #3: Justin Fields Has Solid Return After Missing Previous Four Games
Before Fields sustained a thumb injury in the Week 6 loss to the Minnesota Vikings, he had strung together two of his best performances of the season. He racked up 335 yards against the Denver Broncos in Week 4, and 282 yards against the Washington Commanders in Week 5.
Despite the month-long injury stint, Fields had a solid performance in his return. He was 16-of-23 for 169 yards and one touchdown. On top of that, he kept the Lions' defense guessing as he tallied 104 rushing yards on 18 carries.
Another little nugget worth noting is Fields has posted a 100-plus passer rating in each of his last three full games. I get it, these numbers are not overwhelmingly great, but Fields was effective, and he didn't throw any picks.
If the Bears had won this game, Fields' performance would have been No. 1 on my takeaway list, but that's not the case this week. You will understand my reason shortly.

Takeaway #2: Bears' Offense and Defense Were Borderline Exceptional…Until Crunch Time
The Bears scored on their opening drive, a feat they've accomplished for just the fourth time this season. Fields was 3-of-4 for 38 yards, and he had 28 rushing yards as well. One other noteworthy stat is Chicago did not face a third-down situation on that opening drive.  You could not ask for a better start than that, right?
The defense deserves a little love as well, as this unit kept Jared Goff off balance for most of the afternoon. He threw three interceptions (two in the first half). This stat is significant because he had not thrown a pick the last five times he's played against the Bears.
A memorable first career INT for Tyrique Stevenson 🙌

📺: #CHIvsDET on FOX
📱: Stream on #NFLPlus https://t.co/jckqnJwdb2 pic.twitter.com/Iee5ulRljV

— NFL (@NFL) November 19, 2023
Simply put, Chicago had played well on both sides of the ball. Yep, there were some missed opportunities for sure. Despite the miscues, the Bears were up 26-14 with 4:15 left in regulation.
The Beginning Of The End
Following the drive that gave Chicago a 26-14 lead, Goff responded with a six-play, 75-yard drive to trim the deficit to 26-21. Even more important, the Lions took just 1:16 off the clock. Now, the Bears needed a few first downs to essentially seal the deal. Not too much to ask for a unit that has been running like a well-oiled machine for much of the afternoon.
But on the ensuing possession, it appeared that the Bears were playing not to lose rather than to win the game.  They called two straight run plays that netted a whopping one yard. And on third-and-nine, rookie wide receiver, Tyler Scott, was open downfield. However, he slowed down ever so slightly, which resulted in the football sailing over his head. The Bears went three-and-out, and the possession lasted just 26 seconds, as the Lions used two timeouts.
With the offense squandering a chance to ice the game, it was up to the defense to save the day.  Despite how badly Goff had played up to that point, he rose to the occasion once again, orchestrating an 11-play, 73-yard drive, capped off with a one-yard touchdown run by former Bear David Montgomery. What came as a surprise to no one at this point, the Lions tacked on a two-point conversion, giving them a 29-26 lead.
Now the offense was tasked with trying to get into field-goal range to send the game into overtime. Any thoughts of a miracle were snuffed out immediately. Fields was stripped sack by Aidan Hutchinson and the loose ball was kicked out of the back of the end zone, which resulted in a safety. This sequence provided the final margin of the game, 31-26.
Takeaway #1: Not Only Was This Loss Bad, It Was Historic For All The Wrong Reasons
One of the reasons why this loss was so bad is because Justin Fields was solid. Sure, he is not a top-tier quarterback at this point in his career. But he has proven that he should be the starting quarterback for this team going forward.
The Bears entered this matchup as the fifth-best running team in the NFL. And against the Lions' defense, Chicago tallied a season-high 186 rushing yards on 46 attempts – an average of four yards per carry. Unfortunately, that still wasn't enough to keep the home team from overcoming a double-digit lead in the fourth quarter. Let's also remember that the Bears have yet to beat a divisional opponent under Matt Eberflus.
As if those trends weren't bad enough, it gets worse, much worse.
The Bears had the ball for over 40 minutes or two-thirds of the game (40:24). Let that number sink in your mind for a minute. How often does a team lose when they dominate the time of possession like that?
Well, as it turns out, very rarely.
According to Brad Briggs of the Chicago Tribune, since the 2000 season, teams that held the ball for more than 40 minutes were 105-10 in non-overtime games.
Wait. There's more.
This next stat dates back to 1932. Per Doug Coletti, via Marc Silverman,  NFL teams that finished with a plus-3 turnover margin and had the ball for more than 40 minutes were 48-0.
Leave it to this season's Bears to become the exception.