CHICAGO BEARS: 3 BIG TAKEAWAYS FROM 30-13 Loss To Chargers

CHICAGO BEARS: 3 BIG TAKEAWAYS FROM 30-13 LOSS TO CHARGERS – Greetings, Bears fans. Let's take a moment of silence to mourn yet another disappointing loss.
Amen.
Following an 0-4 start, the Chicago Bears had posted wins in two of their previous three outings going into a Week 8 matchup against the Los Angeles Chargers. Such news may have not been a big deal if not for a 14-game losing streak they recently snapped that dated back to last season.
All jokes aside, the Bears had some momentum riding into this contest on multiple fronts. In addition to winning two of the last three games, their undrafted rookie quarterback, Tyson Bagent, played a solid game in his first NFL start.
Not only that, but the offensive line was playing considerably better. Furthermore, the running game had become formidable, as the team was averaging 170 rushing yards per contest over the last four weeks.
Yes. I picked the Chargers to cover the 8.5-point spread. But at the same time, I was hoping the Bears would be somewhat competitive.
Unfortunately, that 30-12 win over the Las Vegas Raiders was more of an aberration than anything else. The Chargers dominated the game from the offset en route to a 30-13 win, snapping their two-game losing skid.
Here are the biggest takeaways from Chicago's recent setback.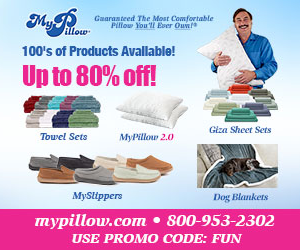 Takeaway #3: Two Dubious Streaks Continue
The aforementioned 14-game losing skid was a franchise record for this storied franchise. That was bad enough but the story does not end there.
During that stretch, the Bears gave up 25 or more points in EVERY game. Monsters of the Midway? I don't think so.
With this loss to the Chargers, Chicago missed yet another opportunity to produce consecutive wins this season. Come to think of it, this squad did not win back-to-back games last season, either.
In fact, you have to go back two years since the last time the Bears accomplished this feat. That last mini-miracle took place in Weeks 3 and 4 of the 2021 season. They defeated the Lions 24-14 and they beat the Raiders 20-9.
I took the liberty of looking at the next few games on the schedule. Three of their next four contests are on the road. And the only somewhat winnable game they have is a home game against the Carolina Panthers on November 9. After what we witnessed this week, even that is not a certainty.
One other noteworthy stat has to do with Chicago's performance on Sunday Night Football. Chicago has not won a SNF game since November 2018. With an 0-8 record during that stretch, the Bears have been outscored to the tune of 230-105.
When the season began, this group looked like a seven-win team. But based on how this season has unfolded, even that modest prediction looks like a gross overestimation on my part.

Takeaway #2: Time To Temper Expectations On Tyson Bagent
As it was previously mentioned, Tyson Bagent played a solid game last week against the Raiders. He completed 21 of 29 passes for 162 yards along with one touchdown and no picks.
But his second NFL start was a rough one, to say the least. On the positive side, he was 25-of-37 for 232 yards. On the flip side of the narrative, he also threw two interceptions.
He finished with a passer rating of 62.0 and an unimpressive quarterback rating of 23.0. This is a noticeable dip from the 70.2 QBR he posted last week.
To be fair, Bagent could have been somewhat hindered by the lack of a ground game in this matchup. Against the Chargers' defense, Chicago produced 75 yards on 25 carries – an average of 2.3 yards per rushing attempt. That will not get the job done.
Bagent's journey from a Division II school to becoming an NFL starter makes for a great story. With Justin Fields' status being week-to-week, Bagent is scheduled to make this third start in Week 9. However, I think it is important for everyone to pump the brakes a bit before viewing him as the heir apparent at the quarterback position.
Takeaway #1: As Expected, Justin Herbert Shredded The Bears' Passing Defense
Chargers quarterback Justin Herbert was playing with a broken middle finger on his non-throwing hand. Furthermore, he had been held to less than 250 passing yards in each of his last two outings.
With those factors in mind, could the Bears' defense produce another solid outing?
Nope. Not even close.
The Chargers scored on their first five drives and led 24-7 at the break. In the first 24 minutes of action, Herbert completed 21 of 25 passes for 212 yards and three touchdowns. Did I mention that he completed his first 14 passes?
When it was all said and done, Herbert finished 31-of-40 for 298 yards. Los Angeles scored five times on its first six possessions. This was the first time such an occurrence had taken place in six seasons.
All in all, Herbert performed the way I thought he would against the Bears' 29th-ranked pass defense. The only question mark about the Chargers' offense is why they could only produce just two field goals on the heels of such a dominant first half.