CHICAGO BEARS: 3 BIG TAKEAWAYS FROM 30-12 WIN OVER RAIDERS

CHICAGO BEARS: 3 BIG TAKEAWAYS FROM 30-12 WIN OVER RAIDERS – Happy Monday, Bears fans. With Justin Fields on the sideline, no one could predict how the team would perform in his absence.
This concern was warranted due to how inconsistent this team has played this year. After halting a franchise record 14-game losing skid in Week 5, Chicago came up short against a Minnesota squad that was without its top offensive player last week.
Much to the delight of the home crowd, the team fared quite nicely without its starting quarterback. The Bears jumped out to a 14-3 through the first 30 minutes of action and never looked back.  This marked the second time in three games in which they have led at halftime.
When it was all said and done, the Bears emerged victorious with a 30-12 win over the Raiders. Not only that but they FINALLY snapped their 10-game home losing streak.
So, without further delay, here are the biggest takeaways from this contest.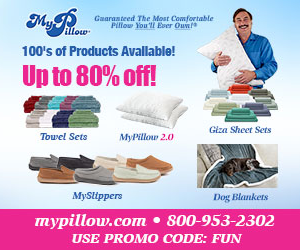 Takeaway #3: Bears' Ground Game Continues To Flourish
During the first three weeks of the season, Chicago averaged 102 rushing per contest. But in their next three outings, that average climbed to 170 rushing yards per game.
This included a 162-yard effort against the Vikings last week. With that in mind, I mentioned in my preview article that the team's ability to move the football could help make life easier for their rookie quarterback.
Lo and behold, this is exactly what happened. D'Onta Foreman led Chicago's ground attack with 89 yards on 16 carriers (5.6 YPC). He had two rushing touchdowns in the first half. And he tacked on three receptions for 31 yards, including a five-yard touchdown catch in the third quarter.
During the game telecast, it was mentioned that Foreman is the second player in franchise history to have two rushing touchdowns against the Raiders. The late great Walter Payton was the other player.
Talk about rare air.
Additionally, Foreman is just the fifth Bears player in the past six decades to have two rushing touchdowns and a receiving touchdown in a game. The others are Payton, Gale Sayers, Matt Forte, and Neal Anderson.
All in all, the Bears totaled 173 yards on the ground. This is the fourth consecutive game in which Chicago has accumulated at least 160 rushing yards.

Takeaway #2: Defense Rises To The Occasion For The Second Straight Week
Last week, the Bears' defense had its best showing, limiting the Vikings to just 220 total yards. And for the second straight week, this unit put together another solid performance.
The 12 points allowed was the lowest scoring output for a Bears' opponent this season. Let us also remember that the lone touchdown the Raiders scored occurred when the outcome was no longer in doubt.
The defense also recorded two sacks and three interceptions. Jaylon Johnson had two of those INTs, including a pick-six that he returned 39 yards for a touchdown. This gave the Bears a 30-6 lead assuring them their second victory in three games.
Lastly, the defense held the Raiders to 235 yards of total offense. Not quite as good as last week's loss, but still another solid showing nonetheless.
Takeaway #1: Tyson Bagent Puts Together A Solid Performance In His First NFL Start
Last week, Bagent was 10-for-14 for 83 yards. While he did have a rushing touchdown, he also had two turnovers. With a full week of preparation under his belt, could the undrafted rookie prove that he belongs in the NFL?
Absolutely.
For example, Bagent was solid with going through his progressions. If something was not there, he did not force the issue. He also extended several plays with his legs when the defense forced him out of the pocket. Like Fields, Bagent proved that he is a dual-threat quarterback as he tallied 24 yards on three carries.
Tyson Bagent showed exactly what you want to see from your backup QB. Well done, kid. #DaBears

— Chris Teichler, the Meatball Composer 🐻⬇️ (@composerchris) October 22, 2023
Bagent finished the contest 21-for-29 for 162 yards (97.2 passer rating), one touchdown, and no turnovers. As good as Bagent played, we must give a shout-out to the offensive line. This unit allowed just one sack and dominated the line of scrimmage for most of the afternoon.
Another individual who deserves some credit is offensive coordinator, Luke Getsy. His play selection was borderline brilliant. Most of the plays were short, quick throws, which enabled Bagent to get the ball to eight different receivers.
Because of an effective, punishing ground game, combined with a dominating defense, Bagent did not have to do too much in his first NFL start. Fields' status going forward is still undetermined. He will be the starting quarterback when the thumb injury has healed.
At the very least, though, the Bears know they have a reliable backup quarterback capable of leading the offense if Fields isn't able to go next week.