Chicago Bears: 3 Big Takeaways From 16-13 Win Over Panthers
CHICAGO BEARS: 3 BIG TAKEAWAYS FROM 16-13 WIN OVER PANTHERS – Greetings football fans. Welcome back to our weekly NFL coverage here at Godzilla Wins. The bad news for Bears fans was their team suffered a 24-17 loss to the New Orleans Saints in Week 9.
The good news was although Chicago was playing on a short week, their opponent – the Carolina Panthers – had produced just a single win across their first eight games. On paper, this was a rare scenario in which the home crowd was VERY confident about their team's chances of winning.
But if the Soldier Field faithful thought this was going to be a cakewalk, that would not be the case. Neither team put up huge numbers from an offensive standpoint. With Carolina leading 10-9 in the third quarter, D'Onta Foreman capped off a nine-play, 38-yard drive with a four-yard touchdown run to give the home team a 16-10 lead.
Carolina pulled within 16-13 in the fourth quarter. But with a chance to tie the game, Panthers' kicker, Eddy Pineiro, missed a 59-yard field goal. Darnell Mooney – who had five receptions for 82 yards against the Saints last week – sealed the win for Chicago when he caught an eight-yard pass on third-and-seven.
It was not a pretty win by any stretch of the imagination. At the same time, given how poorly this team has played this year, you must take the victories any way you can get them.
With that sentiment in mind, here are the biggest takeaways from the Bears' 16-13 win over the Panthers.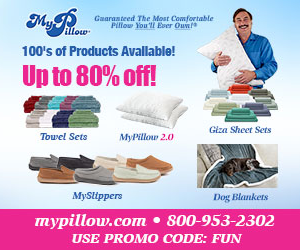 Takeaway #3: Bears Get Rare Home Win & Boost Chances Of Landing The Top Pick in 2024
The Bears have produced multiple dubious streaks over the past two seasons. They ended the 2022 campaign with 10 consecutive losses that eventually stretched to 14 games. They had given up 25-plus points during that brutal stretch as well.
Additionally, the Bears have failed to produce consecutive wins since Weeks 3 and 4 of the 2021 campaign. Not only that, but the team's last home win occurred on September 25, 2022. They narrowly defeated the Houston Texans by a 23-20 margin.
And with this win – as ugly as it was – the Bears improved their chances of landing the top pick in next year's draft as they own the Panthers' first-round pick in 2024. The Panthers are tied with the Arizona Cardinals for the worst record in the league at 1-8.

Takeaway #2: Tyson Bagent Effectively Managed Bears' Offense
When you look at the box score from this contest, Tyson Bagent's final stats will not blow you away. He was 20-of-33 for 162 yards. He also tallied 12 rushing yards on six carries. His passer rating was 73.0 and his quarterback rating (QBR) was 47.4. Again, not overly impressive.
But let us take a deeper dive into his performance. Last week against the Saints, Bagent was responsible for four of Chicago's five turnovers. Not only that, but three of those miscues took place in the all-important fourth quarter.
In this contest, however, Bagent played mistake-free for the most part, opting for several underneath pass completions. And even more important, he did not commit any turnovers and the offensive line did not allow a sack. If nothing else, Bagent has proven that he can be a serviceable backup.
Takeaway #1: How About That Bears' Defense?
Chicago's defense this season can be categorized as mediocre at best. In fact, this unit produced just 10 sacks over the first nine games.
In this contest, the defense registered three sacks along with nine quarterback hits. The unit also held its own in third-down situations as well, allowing just three conversions in 15 tries.
Nov 9, 2023; Chicago, Illinois, USA; Chicago Bears defensive lineman Justin Jones (93) reacts after sacking Carolina Panthers quarterback Bryce Young (9) in the first half at Soldier Field. Mandatory Credit: Jamie Sabau-USA TODAY Sports
Carolina could only muster 97 yards of offense in the first half and eventually finished with 213 yards (including 43 rushing yards). This was the lowest total yardage output by a Chicago opponent this season.
All in all, it was a good win for a team that desperately needed one. Now that they have 10 days before their next matchup against a Detroit Lions team that is playing very well this season, it will be interesting to see if the Bears can pull off a win against an opponent that has posted five wins across its last six outings.