Deja Vu
Read Peter's column, Flying with the Flock here. 
Deja vu, anyone? Lamar Jackson's opening to the 2022 season has been red-hot. He's even better than how he began his MVP campaign. This Sunday, the Ravens play host to the Buffalo Bills. This is a matchup that's eerily reminiscent of a Ravens game from three seasons ago.
For those who don't remember, the 2019 Ravens had to go into Arrowhead in Week Four to play Patrick Mahomes and the Chiefs. It was a Chiefs team that had suffered a brutal 2018 AFC championship loss, one that left fans feeling robbed by playoff overtime rules. Mahomes was the MVP favorite entering the ensuing season. The Chiefs were seemingly the team of destiny.
Now snap back to 2022: who does that sound like? If you're saying Bills, you're not crazy.
Josh Allen is the MVP frontrunner. His team is the Super Bowl favorite and they're coming off a much-discussed overtime loss in last year's conference championship game. With all these parallels between the two matchups, should we all call up our bookies to bet our life's savings on another Ravens loss? No dice! 
AFC Offensive Player of the Month. #8 in Baltimore was Lamarvelous all September. 😈@Lj_era8 | @Ravens pic.twitter.com/WMxO0co3ep

— NFL (@NFL) September 30, 2022
Lamar in a League of His Own
For all the similarities, this Ravens' offense has been heavily restructured in the past three years. It's no longer the "can't play from behind," "3 yards and a cloud of dust," run-first attack.
What is similiar is how ridiculously efficient Lamar is playing right now. He's attempted the 26th most passes of anyone this year and yet he has the most passing touchdowns in the league. He's throwing for a touchdown on over 11% of his passes.
That means if the season ended today he would have the 2nd highest season TD percentage of all time! Oh, and he's on pace for nearly 1,400 rushing yards. THIS IS INSANE! But this is a preview not a season recap so let's determine whether purple superman has another magic act in store for us versus Buffalo. 
Is the Bills D-Line Too Much?
Buffalo's defense is a stout group in any conditions, but the weather poses an extra challenge, as rain is in the forecast all weekend.
The Bills defensive line could ruin this game for the Ravens. Von Miller has been on a tear to start the season. He's still got that freaky bend that's robbed many an offensive tackle of a good night's sleep. Part of his success is due to how the Bills align their fronts, which forces opposing offenses to leave their tackle on an island against Miller.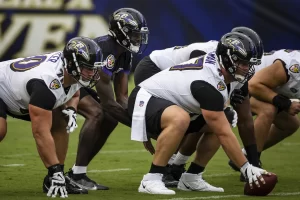 If Ronnie Stanley is inactive and rookie Daniel Faalele has to handle Miller, Lamar's uniform will get a new paint job. The Ravens' offense has been able to generate yardage in huge chunk plays this season, but a different approach will be necessary to win this one.
The Bills are starting two rookie cornerbacks and just lost one of their Pro Bowl safeties to a season-ending injury. The Bill primarily run zone coverage, calling zone a whopping 92% of the time last week against the Dolphins per PFF.
The Ravens have faced more man coverage this year than anybody, so this matchup will be determined by whichever team is more comfortable being uncomfortable. It's also a test of Lamar's ability to stay patient in the passing game. He's looked like the MVP frontrunner facing aggressive defenses; let's see if he can do the same against a more conservative bunch. 
The Problem of Josh Allen
The Ravens' defense has its work cut out for it as well. Josh Allen and the Bills can carve up anybody, and the Ravens have allowed the most passing yards in the league. It doesn't take a rocket scientist to realize that once again the Ravens offense will have to put up points to get the win.
The one excellent aspect of Baltimore's defense has been its ability to force turnovers. A key turnover or two would go a long way in this one. Facing elite competition also presents opportunity. Marlon Humphery can re-establish himself as an elite corner by having a good performance covering reciever Stefon Diggs, who led the league in receiving yards coming into this week.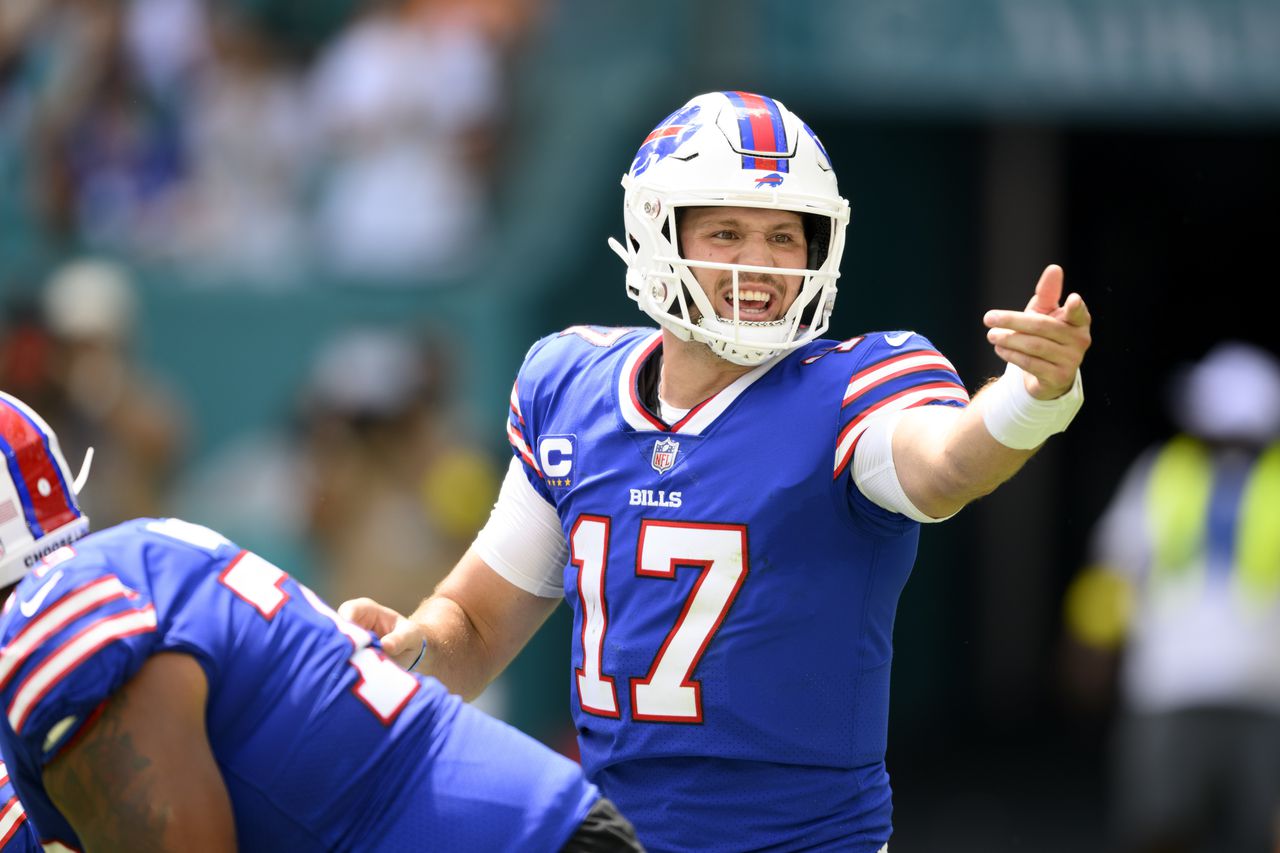 Final Thoughts
I'd love to say I think the Ravens' front four will wake up and apply consistent pressure, but I don't see that happening. Facing an extra motivated Bills team coming off a loss versus Miami is scary.
Baltimore's defense has been too erratic for me to trust them to shut down the league's best passing attack. I trust Lamar to play at a high level but the weather makes me nervous. It'll be a close one and I hope I'm wrong about this:
Prediction
Bills 34 – Ravens 31