2023 Women's World Cup Final: Expert Pick and Prediction
2023 WOMEN'S WORLD CUP FINAL: EXPERT PICK AND PREDICTION — One of these soccer-mad nations will become just the fifth country to win the Women's World Cup, joining the United States, Norway, Germany and Japan to achieve that honor.
If the past is any indication, this is going to be a thrilling final, as both teams come in hot and have a long history of playing tight matches. In 11 all-time meetings, seven have been decided by one goal and three others were draws.
For England, it's a chance to hold the trophies of both Europe and the world at the same time, a feat achieved only by Germany. Meanwhile, Spain's playing in a final for the first time ever. Who wins? Read on and see!
Match Preview
When: Sunday, August 20th at 6 a.m. EDT
Where: Stadium Australia, Sydney, Australia
Spread: Spain 0/England 0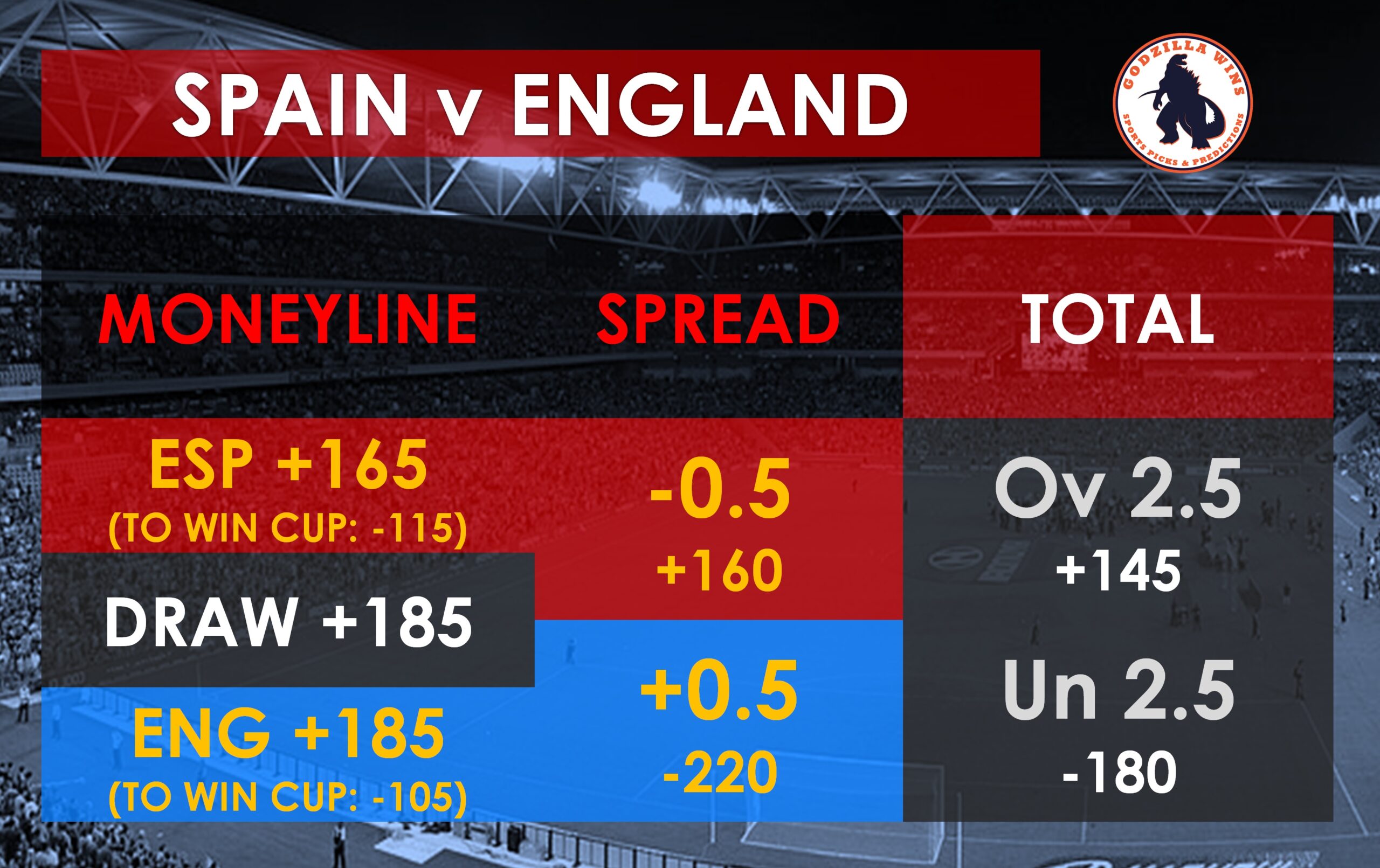 Odds courtesy of DraftKings. Table provided by editorial staff.
Scouting Spain
Spain seemed to be putting it all together when it beat the Netherlands, but its notable off-pitch issues popped up again at one of the worst possible times. Spain coach Jorge Vilda made the controversial decision to substitute star Alexia Putellas in the semi-final against Sweden, which didn't sit well with Putellas. As she came off the pitch, she swatted away Vilda and his assistants, clearly angry about coming off. Problem was, he was right — her replacement Salma Paralluelo scored in the 81st minute.
And that's been a dichotomy with Spain: its best showings have come with its best player on the bench. Putellas still isn't fully recovered from her ACL tear last year, and Aitana Bonmati has made Spain her team in Putellas' absence. And that's the big question for La Roja: Does Vilda have the guts to do what the stats say he should, leave Putellas on the bench and move Jenni Hermoso to the midfield? Or does he go with what was once his best lineup with Putellas on the pitch and Hermoso (pictured below) up top?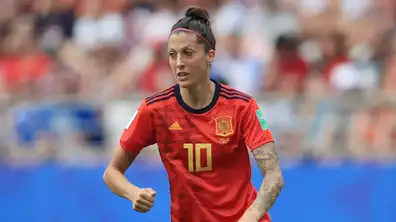 Regardless, the XI will be geared towards stamina, as the Spanish often leave it late. Twice, Spain has gone through 80 scoreless minutes, then found the breakthrough in the 81st and lost it minutes later. Leaving it late against England might be unwise, as the English have shown a tendency to suffocate opponents and take away what they do best.
For Spain, that means possession, as La Roja wants the ball as much as possible. England can also hold the ball with the best of them, making the war of possession an important factor here. Spain's also been best when Bonmati is allowed to make her decisions and not worry about stepping on toes, and she can't do that with Putellas upset at the decisions. Spain has the talent, but La Roja's mindset is a big question.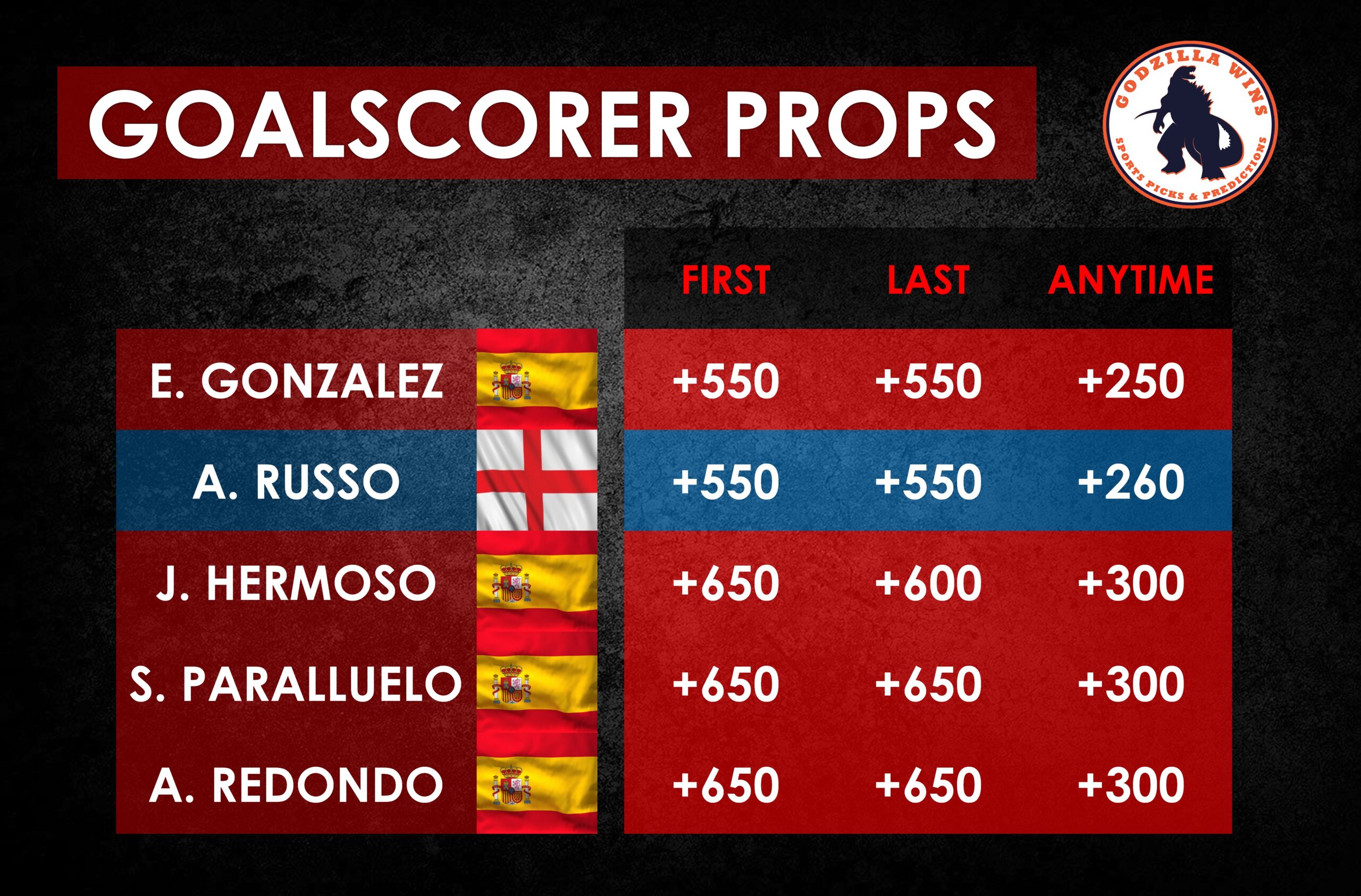 Scouting England
The English won their first major title last year when they edged the Germans in the Euro 2022 final, and they're coming off their best showing of the tournament in dismissing host Australia. They'll also get Lauren James back after suspension, although with how replacement Ella Toone has played in her usual positions, the Lionesses might not need her.
As to which of them starts, that's the biggest question in the Lionesses' camp. James returns from her suspension following her red card against Nigeria in the Round of 16. But far from wilting without her, England prospered. Toone came up big against Australia by scoring the opening goal, and the continuity she offers makes her one of the first names in the XI.
Now Sarina Wiegman has to decide one or the other, as she's highly unlikely to go back to her previous formation after England's played a 3-4-1-2 in four straight matches. James is the more explosive player, but Toone (pictured below) has tended to come up big in big matches.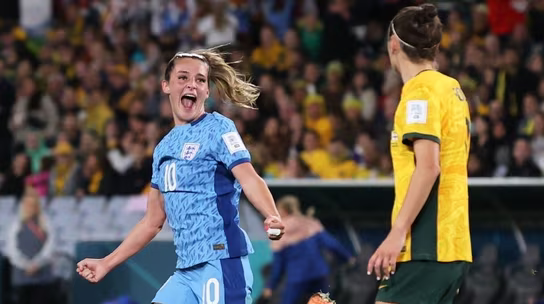 A year ago, it was Toone's goal that gave England the lead in the European final against Germany, and the Lionesses would eventually win in extra time. And Spain knows all too well what Toone can do: England got to that final by beating La Roja in the quarterfinals — a match Toone rescued in the 84th minute with the game-tying goal.
Beyond that decision, England looks pretty rock-solid everywhere else. They haven't given up more than one goal in the tournament, and it's taken something special to get past their defense. What Wiegman decides to do will have a huge impact.

Match Bets
Scoreless First Half (+135)
These teams have played out three consecutive scoreless first halves against each other. They like to take their time and unlock the opposing defense, and both defenses will take a lot of time to get past. Another 0-0 draw at the half appears highly possible.
England to Win the Title (-105)
I've gone back and forth, but England looks more like a united team than Spain. In a match where both teams are pretty even, I want to back the side that's on the same page. Spain still doesn't seem to accept that Vilda knows what he's doing, while England trusts Wiegman. It feels like it's coming home.
Final Score: – England 1, Spain 0 (+575)

With Spain in turmoil, England looks the stronger side in a battle of otherwise equals. This should be a tight, even match on both sides, but I think the issues in the Spanish camp lead Spain to make the mistake that makes the difference.
Dan's Picks
Scoreless First Half
England to Win the Title
England 1-0