2023 Sanderson Farms Championship Picks
2023 SANDERSON FARMS CHAMPIONSHIP PICKS – If you're anything like me, this tournament comes as a relief after the absolute embarrassment from the American team in the Ryder Cup.
The odds are a little funky here. You know it isn't really an awesome field when Ludvig Aberg, Stephen Jaeger and Eric Cole are the headliners on the board at odds under +2000. Ludvig Aberg is a legitimate stud, and probably should be the favorite here, but I don't see looming superstardom for the other two.
It's the second event of the weird fall schedule that will span seven events in total to close out the PGA Tour schedule for the season (despite already playing the Tour Championship). The Country Club of Jackson is a familiar host to this tournament, having begun hosting in 2014. Thus, we have a pretty good idea of what it will take to navigate this 7,400 yard long, par-72.
It's largely devoid of trees and hazards off the tee, has four par-5s, and doesn't force players into doing much other than pulling the big stick and letting it rip. The greens aren't terribly difficult to hit and scrambling is typically straightforward. For the the folks interested in the putting surface, it's bermudagrass.
I've got my eye on a few guys who should thrive in this bombers' paradise.
Let's get into the picks.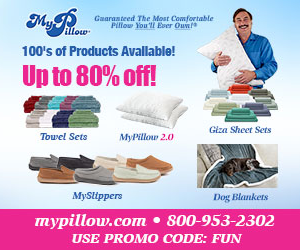 Alex Smalley (+4000)
I'm not going to dabble around on shorter-odds golfers in this profoundly weak field. I figure we can find some better prices in the midrange to pad the card a little bit. I'm especially not interested in Ludvig Aberg who must be showing up to Jackson with what has to be the greatest hangover of all time after the European victory in Rome last week.
Data Golf has Smalley rated with the 7th best chance in this field, but DK has him around 15th best odds. That feels like value to me. He's above average in distance off the tee and in accuracy, so he's definitely good enough to compete here.
I'm more drawn to his iron play — which in this field — is borderline elite. The putter is always a concern, but those are the breaks on Tour. This tournament is won by good drivers of the ball, not necessarily the longest (though it helps). I'm a fan of his ball striking profile here.

Akshay Bhatia (+5000)
I'm struggling to understand these odds. Bhatia won three starts ago at the Barracuda in a weaker alt-field event, and yet he's so far behind a ton of guys who haven't won anything this season.
In his two starts since the victory, the putter has absolutely gone into the toilet. As a result, he's missed two cuts. Here's what I've learned this season about good ball strikers who are bad putters: they get a lot better when wielding a long putter.
Off Season work is complete 🚀 Ready to kick things off at the @FortinetChamp LETS GET IT‼️ pic.twitter.com/K5HyM04s8t

— Akshay Bhatia (@akshaybhatia_1) September 11, 2023
It hasn't borne fruit for him, yet. But I'm eternally optimistic about Akshay. I will bet on him this week.
Brandon Wu (+7000)
Make sure you grab the right Wu here. As you're scrolling down, you may be tempted to stop on Dylan. Keep going and you'll get some nice odds on Brandon.
I'm stubbornly clinging to the idea that he can win on Tour. He's posted some great finishes this season, and he's posted a bunch of duds. I'm liking that he played well at the Mexico Open which tends to be a little bit of a bomber-heavy course, and not the worst comparison to Country Club of Jackson. He also played well at the AT&T much earlier in the season which is a course that tends to play easier off the tee.
He's basically just average in everything this season on Tour, but that's not the worst thing in the world. When he puts everything together, he tends to post a high finish.
This isn't a field of world-beaters, we just need a guy who gets everything rolling for four days. With no clear holes in his game (the short game is a little shaky, but non-factor here), I think this is a reasonable spot for another good finish.
Bonus Bet: Joel Dahmen Top-20 (+550)
This season has been an unmitigated disaster for the folk hero. He's been shockingly bad for a player of his talent. He managed to notch his only top-10 in recent memory at the Barracuda in a similarly weak field.
I think asking for a win here is probably a little bit rich, but I'm a interested in these odds for another top-20. He posted a pretty good record in some fall events to begin the season almost a year ago, so this is somewhat of a faith-based bet that he likes these funky events.
Throw a little money on one of the good guys this week and hope he finds a little bit of Fall magic.