2023 RBC Canadian Open Fantasy Golf Picks
2023 RBC CANADIAN OPEN FANTASY GOLF PICKS – The PGA Tour heads north of the border this week for the 2023 RBC Canadian Open. As is customary the week before a major (the U.S. Open will be played next week), the Canadian Open is not an elevated event. This means that many of the world's best will take the week off in preparation for the U.S. Open. 
Even so, we see a top-heavy field for the Canadian, with 10 of the top 30 and 24 of the top 100 OWGR teeing off this week in Ontario. The field's heavy favorite is Rory McIlory, who has dominated the Canadian Open in years past. In 2019, Rory beat the field by 8-strokes and, after a two year break due to COVID-19, McIlory defended his crown last year, posting a -8 on Sunday. 

The Course
The Canadian Open will be played at Oakdale G&CC in Ontario. The course sits about 15 minutes outside Toronto and is considered one of the best city courses in Canada. While Oakdale has never played host to a PGA event, it is an old course with a long history. 
Stanley Thompson, a legendary Canadian golf architect, designed the original 18 holes at Oakdale in 1926. The two 9-hole courses that Thompson designed are called the "Thompson" and "Homenuik" tracks. Thompson's protege, Robbie Robinson, added 9 holes in 1957, named the "Knudson" track after eight-time PGA Tour winner, Greg Knudson. Ian Andrew renovated the course a few years ago so that it would play truer to Thompson's original intent. 
The course will be played on a composite of the 27-hole course. Four holes from the "Thompson" course and 5 holes from the "Homenuik" course will make up the front nine, which is considered more difficult than the back nine. The back nine will consist of the "Knudson" course.
Oakdale is a classic course setup with mature trees lining the fairway, undulating terrain, small greens, and hazards surrounding the greens. The rough is Kentucky bluegrass and it is allowed to be 4-5 inches long for the tournament. The greens are 80% bentgrass and 20% Poa annua. 
Yardage
The course is officially listed at 7,460 yards, but the moving tee boxes will add a little variation day-to-day. It's commonly accepted the course plays more like 7,264 yards, which classifies it as an average course for the PGA Tour in terms of length. Bombers won't find much of an advantage here.
The hole breakdown is as follows:
Par 3's (3) average distance: 191 yards;

Par 4's (12) average distance: 421 yards; and

Par 5's (3) average distance: 546 yards.
The course could be seen as an "easier" version of the St. George's G&CC, which hosted the Canadian Open last year. Here are my best course comps:
Sedgefield

St. George's G&CC

TPC River Highlands

Detroit Golf Club
All of these courses favor good ball strikers with reliable driving accuracy. Oakdale should be a birdie-fest, and I'm expecting a winning score of -20 to -23. 
Oakdale Golf & Country Club. Host of this week's #RBCCanadianOpen. Course flyover. Holes 1-9. pic.twitter.com/mpMUvlcWvm

— Ron Klos (@PGASplits101) June 5, 2023
Strategy
Players won't have much trouble with the obstacles in the course and should be able to take advantage of the sloping fairways to add length off the tree. The rough will provide the only defense in most of the fairways, so golfers should prioritize accuracy over length. 
Because the course isn't necessarily long, laying up off the tee doesn't hurt too much. Players must be able to utilize their wedge game to attack the greens and avoid the false fronts and sand traps. 
While putting should be a challenge, especially with the 20% Poa annua in the greens, look for golfers who putt well on bentgrass. I like to use Nate Brown's model in order to judge who has putted well on bentgrass this year. 
Stats to Consider
Here are the stats I'm considering while making my DFS for this week:
Driving Accuracy %

SG: Approach

Sand Save %

Birdies or Better Conversion %

SG: Putting (Bentgrass)

The Picks
Picks are based on prices listed at DraftKings Fantasy and operate with a $50,000 salary cap. 
Tyrrell Hatton – $10,200
McIlroy's dominance at the Canadian Open and his recent top 10 finishes at the Memorial Tournament and the PGA Championship make him the safest bet this week, but I just can't stomach the price.
However, the field is top-heavy, so we're going to need some big hitters in the lineup, which is why I like Feral Tyrrell Hatton at $10,200. Hatton's game has been incredible lately. He finds himself 3rd in total strokes gained behind only Rahm and Scheffeler. 
Here's how Hatton ranks in the categories I outlined above:
Driving Accuracy %: 55th

SG: Approach: 18th

Birdies or Better Conversion %: 13th

Sand Save %: 73rd

SG: Putting (Bentgrass): .402
He's been playing great golf lately. Here are his finishes in the last 5 tournaments that he's played: Memorial (T12), PGA (T15), AT&T Byron Nelson (T5), RBC Heritage (T19), and the Masters (T34).
Hatton's ability to perform at an elite level with the flat stick will keep him in the mix throughout the weekend. As long as he can keep his head cool, Hatton should have a good chance of unseating McIlroy for an outright win.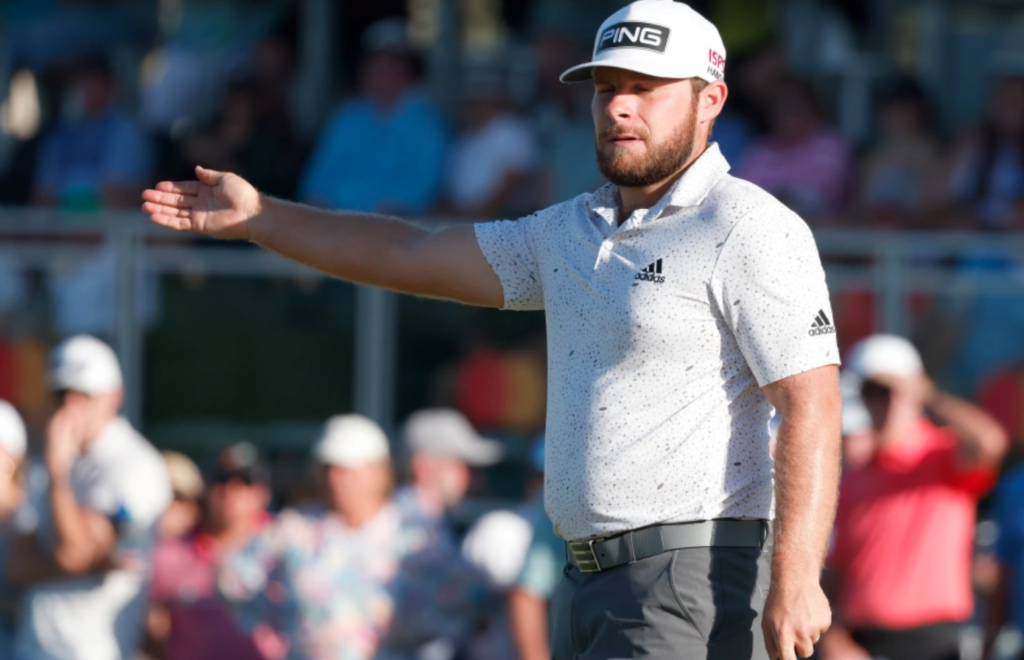 Sahith Theegala – $9,200
The Sahith Theegala party for sickos is starting to end. For most of the year, the oddsmakers listed Theegala at such a low price it was almost offensive not to include him in your lineup. However, with limited talent in the Canadian Open, Theegala's price has risen and, in order to keep him on your card, you need a good reason. 
There are many, many good reasons. Let's look at the rankings. 
Driving Accuracy %: 157th

SG: Approach: 67th

Birdies of Better Conversion %: 13th

Sand Save %: 16th

SG: Putting (Bentgrass): 1.399 (8 holes)
Theegala is a machine on Thursday and Friday. He hasn't missed a cut since October and he's posted some incredible results considering his youth: PGA (T40), Wells Fargo (T56), RBC Heritage (T5), the Masters (9). 
Theegala has 7 top 10s in the 2022-2023 season. Expect him to use his putting and scrambling abilities to get up and down and score a lot of birdies. Sahith should be headed for another Top 10.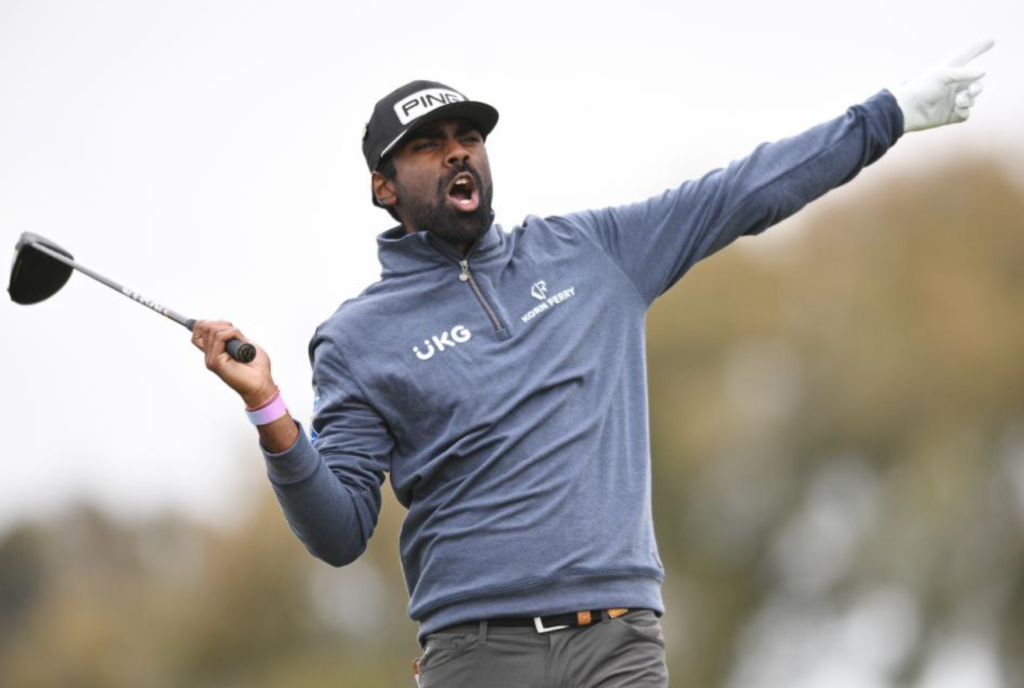 Keith Mitchell – $8,900
Cashmere Keith is due for a big week. After making the cut at the Memorial (T48), Mitchell ranks 44th in total strokes gained and 4th in strokes gained off the tee. Let's take a deeper look in how Cashmere Keith may fare this week:
Driving Accuracy %: 39th

SG: Approach: 149th

Birdies or Better Conversion %: 48th

Sand Save %: 62nd

SG: Putting (Bentgrass): -0.014
What worries me here is the approach game. Mitchell is so strong off the tee that he can often avoid the mercurial results with the iron game. His game gets a little better as the approach gets shorter, but the ball striking isn't the reason I like him. 
Mitchell is accurate off the tee and might be able to take advantage of this and avoid clubbing down on some of the holes. If he can prioritize his game off the tee and use that ability to convert birdies, Mitchell should be okay.
He's made a lot of cuts lately as well: Memorial (T48), PGA (T58), Wells Fargo (T59), and the Masters (53). With a weak field at the Canadian, Mitchell is primed to rise up the leaderboard.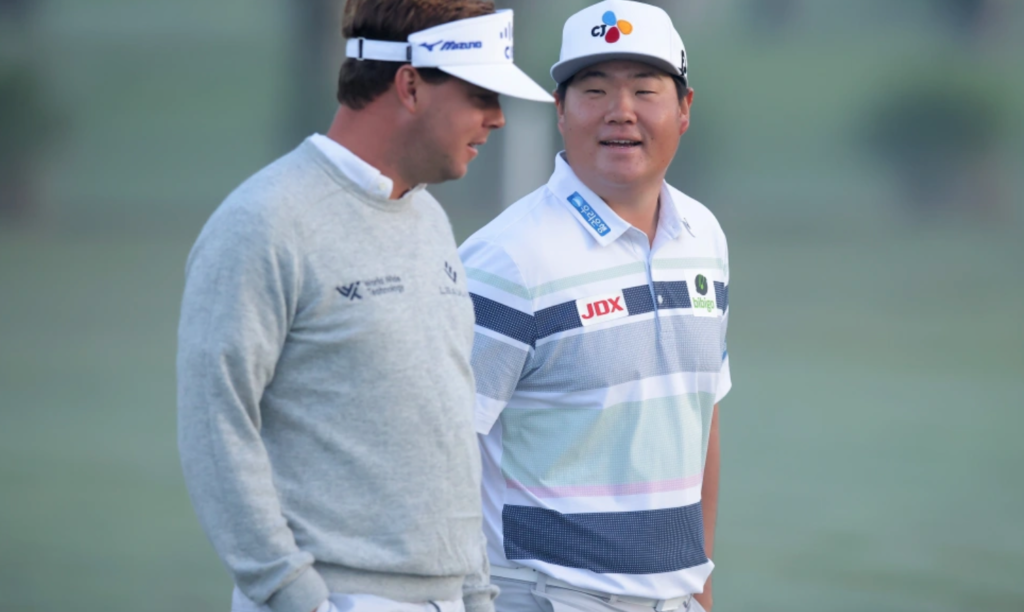 Aaron Rai – $7,600
The big prices on Hatton and Theegala mean we need to get creative down the lineup. Aaron Rai is a ball striking wizard and should be able to play well at Oakdale. Here's how Rai stacks up:
Driving Accuracy %: 6th

SG: Approach: 53rd

Birdies or Better Conversion %: 147th

Sand Save %: 192nd

SG: Putting (Bentgrass): -0.014
Rai's ability to be accurate off the tee and play well with his irons should serve him well at Oakdale. The birdies or better conversion percentage does make me nervous, and he's missed the cut at the Memorial, At&T Byron Nelson, Wells Fargo, and the Mexico Open.
While that gives me some pause, I have to believe Rai will be able to recreate some of the magic he experienced at the Charles Schwab Challenge, where he finished T12. 
Ball strikers should play well here and at $7,600, Rai offers good value.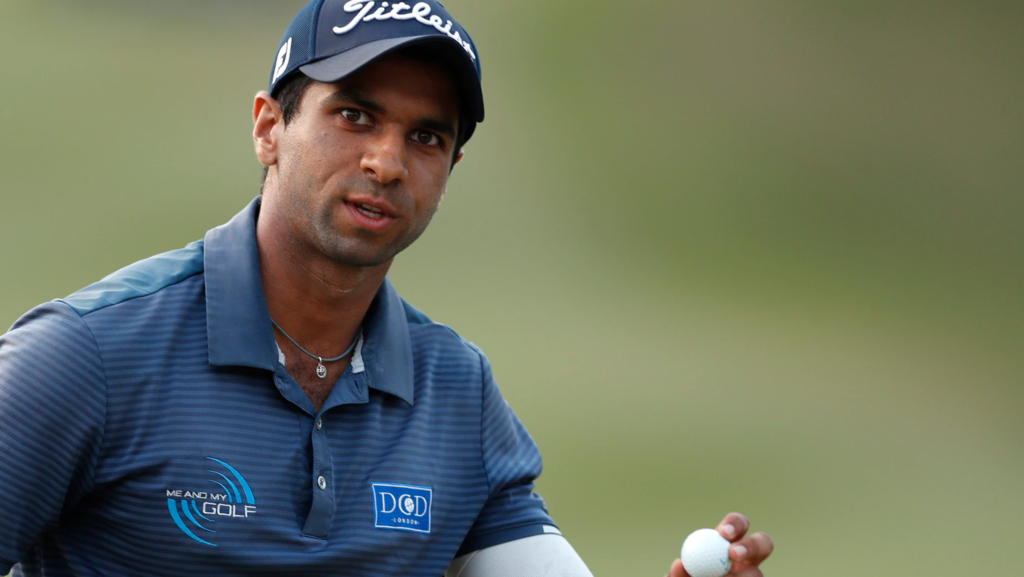 Patton Kizzire – $7,100
Kizzire's stats aren't going to surprise anyone, but I'm looking for him to build on his momentum in the last two events he played, where he finished T48 (Charles Schwab Challenge) and T30 (AT&T Byron Nelson). 
Here's how he ranks:
Driving Accuracy %: 134th

SG: Approach: 143rd

Birdies or Better Conversion %: 15th

Sand Save %: 116th

SG: Putting (Bentgrass): -0.387
The birdies or better conversion percentage is enough for me to think Kizzire may be able to feast on an easier course. This is a weaker field after you get through the 24 who are in the top 100 OWGR and Kizzire could find himself in the mix. 
We're going to need that positivity on Thursday. Come on, Patton. One time.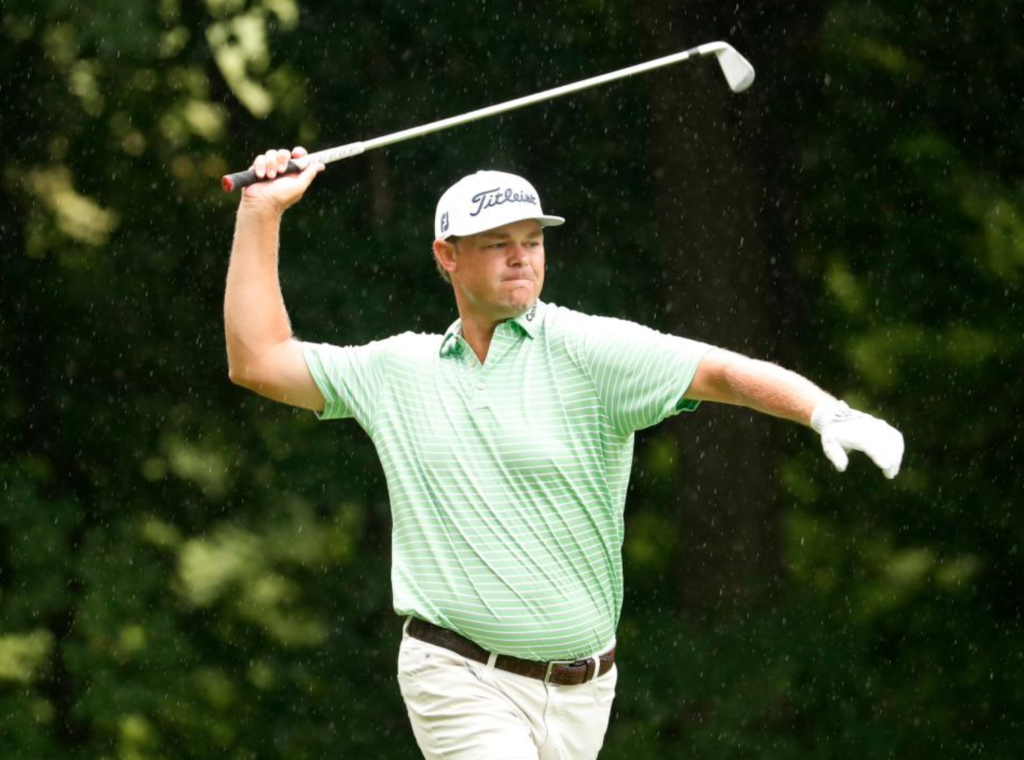 Brandt Snedeker – $7,000
Sneds is 2/2 in cuts in the 2022-2023 season, but he hasn't sniffed a Top 10 and the sun is setting on his storied career. He won the Canadian Open in 2013. In the words of Cher, we need him to turn back time.