2023 AT&T Pebble Beach Pro-Am: Expert Picks and Predictions
RENO, Nevada – We've made it to the picks! This isn't a tournament where favorites totally dominate. In the last seven years, we've seen two winners come from 200/1 to take down this trophy. I'll walk you through some favorites, mid-level guys, and deep sleepers.
Check out my course preview here!
Favorites
Matt Fitzpatrick (+1100)
As a personal rule, I'm basically never betting a guy in this range. But, if you insist on taking one of the top-3 guys at the top of the board, this is where I'd land.
The short game is excellent for Fitz, which is huge in this tournament. His focus and preparation are also just ridiculous. He was slow adjusting to this event, but he's played well here in recent years, so that form likely continues.
Spieth just feels too obvious and Hovland feels like too much of an unknown with his historical short game issues. Fitz feels safest here is you want to back a favorite.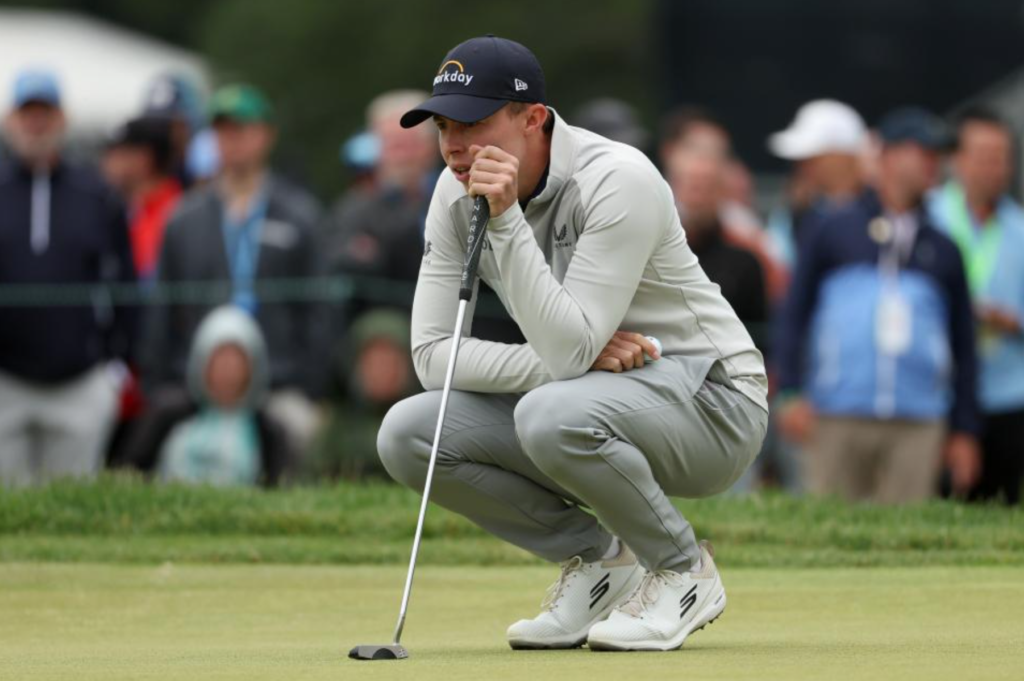 Andrew Putnam (+2500)
I'll be thinking about Andrew Putnam in this range. He wasn't stellar last week, finishing T-36, but those courses aren't good comparisons for this week.
He was co-leading this tournament last year and he has a couple of top-10s this season. Most guys who play well here and contend do it year after year simply because the format is so unique.
He's one of those guys and he can be had at more than double the odds of the guys at the very top of the odds board. If you're feeling more conservative, maybe eyeball his top-10 odds. 
DISCLAIMER: Godzilla Wins is for entertainment purposes only. Must be 21 or older, and reside in states where sports wagering is legal only. If you or someone you know has a gambling problem, call the Problem Gambling Helpline at 888-532-3500.

Mid-level
Beau Hossler (+6000)
Some day, this man will win a damn tournament. He's just too good not to.
He finished third last year, so the courses seem to suit him. He had good ball striking numbers last week, but the strength of his game is always putting and chipping. He tends to play pretty well on the West Coast, so back Beau Hossler.
He just seems like a solid dude, and the win will come at some point. 
Nate Lashley (+6500)
Lashley's numbers have plummeted after opening at 100/1, but he's still worth a look.
He's finished in the top-5 of this tournament before and he's another guy who tends to make his money on courses that reward precision over power.
Bombing the ball around these courses gains very little. You need to be in good position above all else. Lashley is a guy who usually can make that happen on these courses. 
Taylor Moore (+7000)
Moore had a top-20 finish in his first try at this tournament last year, and finished 11th last week.
The form is there and he's played well before in the past. He just feels like a guy with too solid of a game to not jump up and snag one of these weaker field events.
His ball-striking numbers at Torrey were good, and his typical short game strength should serve him well here.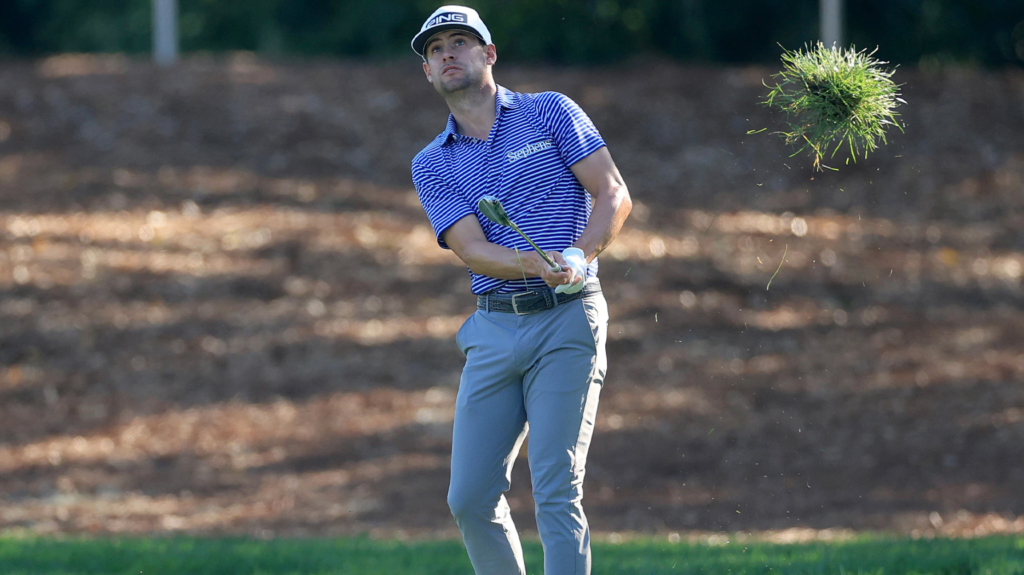 Matt NeSmith (+7500)
My man NeSmith is an interesting guy to think about in this tournament.
He's typically a pretty solid iron player. He's sort of the slow-and-steady type who tend to do well on shorter tracks.
He has a high ceiling when he's comfortable on a course and misses cuts when he isn't. He has three top-10s this season including a runner-up, but he's also missed a lot of cuts.
Proceed with caution, but when we're looking for longshots, some of these are just educated dart throws.
Nick Taylor (+7500)
I don't understand why Taylor isn't getting more love from bettors this week.
His odds have largely hovered around where they opened with no significant movement. He's a past champion of this event in 2020 and he has a couple other solid finishes here, so it's clear he likes the course.
He's a guy who needs to make his money on shorter tracks because he isn't the type to overpower a place.
He posted a top-10 in the Sony which is another tournament that is accessible to guys more reliant on accuracy than distance. These courses set up well for him and he's playing well. Why not?
Long Shot Lover
Harry Hall (+11000)
Guys who play well here tend to be strong putters with strong short games.
Poa annua greens are frustrating and it takes someone who isn't easily flustered to navigate them. It's tough for guys to light it up on these greens because they can be very bumpy, but you need someone who is solid.
Only the rounds at Pebble are tracked in strokes gained stats, but last year 10 out of the top 11 guys on the leaderboard gained strokes with their putter.
Harry Hall is leading in Strokes Gained: Putting this season even though fellow rookie Taylor Montgomery is getting all the hype for being a generational type talent with the wand.
Take a guy who is putting well and hope he can give himself some chances this week with the rest of his game. It may be worthwhile to explore top-5, top-10, and top-20 options as well since those all have pretty fun odds, too.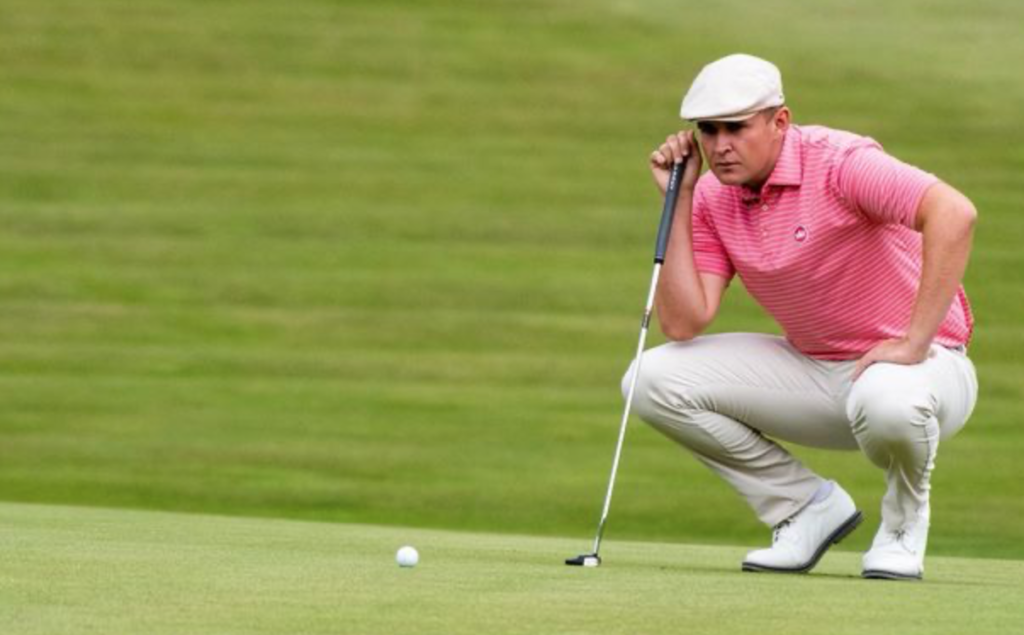 Jimmy Walker (+15000)
A former major winner at north of 100/1 in a fairly weak field isn't a common occurrence.
Walker has won this tournament before and he's coming off a top-15 finish at Torrey which probably isn't the optimal course setup for him at this point in his career.
He doesn't move the ball like he used to with Father Time and injuries coming after him in recent years. But he's a savvy veteran with a good short game. He knows how to win and he's playing well. 
Peter Malnati (+18000)
I've talked in previous previews about how there are just guys I like. Malnati is one of them.
The dude is always smiling, seems happy to be there, and is absolute nails on the putting green. He is a streaky ballstriker and his move sort of tends to come and go depending on how his timing is on any given week.
He keeps his Tour card because he's a magician around and on the greens. He hit the ball really well in the two tracked rounds at Torrey Pines (South) last week, so maybe the long game travels with the deadly short game and he can get in contention. 
Anyone else taking a flyer on Peter Malnati (+18000) at Pebble Beach? Love this guy. @PeterMalnati pic.twitter.com/SOLscyotlR

— Jack Fredericks (@JohnMattFred) February 2, 2023
Brent Grant (+40000)
I know, this may just be fairytale stuff, but the guy looked really damn good through the first couple of rounds at Torey Pines last week before fading to a T-25 over the weekend.
He tends to play his best golf in streaks, so if you think he's trending up, he's worth exploring, particularly in some of the place markets.
Don't bet all of these guys I'm talking about, but pick and choose some that you agree with. Build yourself a roster of mid-tier guys and long shots (maybe a favorite, if you must) and enjoy the circus-like atmosphere of this weird and wonderful tournament in Pebble Beach.
Did you enjoy reading 2023 AT&T Pebble Beach Pro-Am: Expert Picks and Predictions? Click here to read more golf coverage.